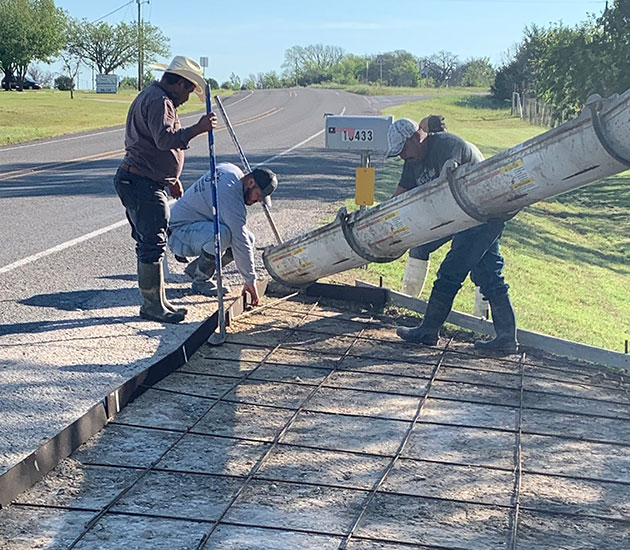 Welcome to E&D Concrete & Landscape LLC, where we uphold the core values of Value, Quality, and Excellence. Our primary goal is to deliver top-notch construction solutions in the beautiful region of Highland Lakes. Led by the expertise of Emmanuel Camacho, our company takes pride in being locally owned and operated. With a solid foundation of 25 years of experience, we are committed to providing exceptional customer service and ensuring the highest standard of workmanship on every project we undertake, all at a competitive price.
At E&D, we believe that every project, big or small, deserves the utmost attention and dedication. Our team of skilled professionals is well-equipped to handle various concrete and landscape tasks, ensuring that your vision becomes a reality. From start to finish, we are devoted to delivering results that exceed your expectations.

As a company that values transparency and clear communication, we make it a priority to understand your specific requirements and tailor our services accordingly. Our commitment to quality and excellence is evident in every detail, ensuring that the final outcome is not only aesthetically pleasing but also durable and reliable.
We invite you to get in touch with us today for a complimentary quote. Let E&D Concrete & Landscape LLC be your trusted partner in transforming your residential or commercial space into a masterpiece. Join our satisfied clients and experience the difference that expertise, passion, and dedication can make in your construction projects.